Highlights from 2020 shape the future of 2021 and beyond
As the year is coming to an end, it is time to reflect. 2020 was, in many ways, an extraordinary year and for sure one to remember for better and for worse.

Business-wise, we have faced a global pandemic that left us in a paradox of having to battle the immediate consequences of the COVID-19 while revisiting our strategic priorities and adjusting to the new reality post-COVID-19.
It has been a very challenging exercise and one of great learning that we can all benefit from looking ahead. We saw a negative impact on our business as restrictions hit the participation in team sport and caused cancellation in games and tournaments in football, handball and other sports worldwide. Teamsport, being at the very core of our business, had a significant impact over the usual peak season in summer 2020. Furthermore, we experienced lockdown in most of our Mono Brand retail stores in three months.
However, we remain confident that we are on the right track if we look at the tendencies before the pandemic and when we look ahead. We started the year strong pre-COVID-19, and we also see a great momentum building for 2021 as the negative business impact of the COVID-19 slowly but steadily decreases.
Some of the highlights from 2020 that will also shape our future of 2021 and beyond:
Acceleration of our digitalisation journey
COVID-19 and the restrictions attached to it taught us that we need to accelerate our digitalisation plans further. We transformed our warehouse and supply chain from a B2B and wholesale focus setup into one of Digital and B2C in a record pace. As a result, we have seen a more than 300% uplift in our digital sales vs the year before. Basically, we implemented a 24-month plan in only a few weeks.
Our return to Premier League - the highest tier of International Football
In the midst of lockdowns and restrictions in football and retail, we launched our biggest sports asset in the form of our new partnership with Everton FC. Despite the challenging circumstances, we were able to triple the Everton Jersey sales vs prior season. We broke all records in club history and by that also the sales performance from other brands like Nike and Umbro who have sponsored Everton in the past. It showed us that our model works and that we are highly competitive in the game of international football sponsorships. We have further amplified our ambitions here with these learnings and look forward to presenting other major sports assets in the 2021/2022 season.
How we work and collaborate
Although we experience distance restrictions, we have quickly learned that we are able to maintain and even increase our workflow efficiency and collaboration across departments and markets by using digital tools. Our colleagues and partners worldwide have gotten very familiar with online video conferences, and this has is many ways decreased the distance between us, although being apart. In-person-communication is key for a people-centric-business like ours, and this has increased in 2020.
We look forward to a more physical meeting environment in 2021, hopefully. Still, the past year has definitely made us more collaborative and effective in collaborating and communicating. Not to mention the potential savings in time, travel and meeting costs.
In many ways, the disturbance and disruption this year have made us look at things differently. We believe that we, in general, will come out more focused and efficient, which we will benefit from in 2021 and the years to come after that. We believe our diverse business with several categories, brands, and channels give us a good platform. Today, we are much more resilient and capable of handling any potential future disruption.
2020 will personally be a year I will never forget. A very challenging year, but also one that accelerated our strategy and positioned us even stronger for the future.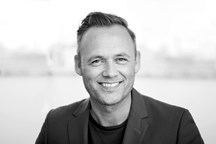 Allan Vad Nielsen, CEO, hummel.


THORCO PROJECTS has "wind in its sails" and looks forward to what the rest of 2021 may bring. 

At the beginning of 2021, Hartmann acquired Gotek-Litar, a leading retail and transport egg packaging manufacturer in Russia. Read the executive statement from CEO, Torben Rosenkrantz-Theil here.

After a long period of time with severe COVID-19 impact in the sports business, hummel looks at 2021 and beyond with a very positive mindset. Read the executive statement from CEO, Allan Vad Nielsen here.