Looking at 2021 with a positive mindset
After a long period of time with severe COVID-19 impact in the sports business, we look at 2021 and beyond with a very positive mindset.

In 2021, we have seen a very strong recovery in our business, and we are aiming for a record revenue result. We have seen an immediate positive impact as soon as markets start to re-open, and we continue to see a very strong momentum in our online business. After a long period of time of remote work and social distancing, we all need to get out, get together and meet up with our friends and colleagues. Therefore, we look forward to the European Championships in football taking place this summer. We are proud sponsors of the Danish national team, and we look forward to following the tournament closely with four matches in Copenhagen. On top of the national celebration, we also look forward to the increased brand awareness this will generate for our brand across the globe.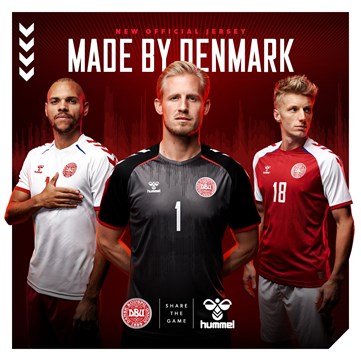 In addition to the Danish national team, we all witnessed a terrible and surreal opening to the European Championship Saturday night where the collapse of Christian Eriksen suddenly made football secondary. As time seemed to stop, the Danish players showed an abundance of courage, unity, and humanity as they rushed to their teammate's aid. In our hearts, their actions made them European Champions in humanity. And I could not be prouder to see these Danish role models wearing the hummel chevrons when they enter the National arena Thursday night to play against Belgium. Whatever else happens in this tournament, for me they will be the real heroes.
Besides our proud partnership with the Danish National Team, we have been busy entering new agreements with highly profiled international football clubs. The partnership with Everton that started last season, has shown us the positive impact international football can have for us as a brand. Therefore, we have further accelerated in recently announced partnerships with Southampton in the Premier League as well as FC Köln in the German Bundesliga, and there are several more to follow in the coming seasons, as we look to complement our leading position in handball, with a strong challenger position in international football. E-sport is another area we are venturing into, latest with a partnership with the Red Bull E-sports team.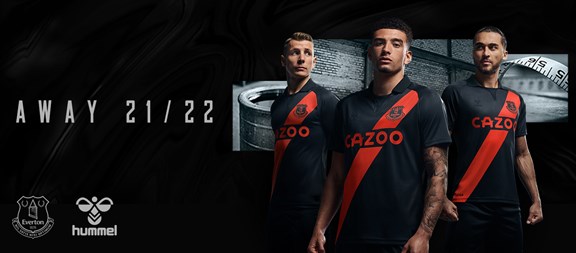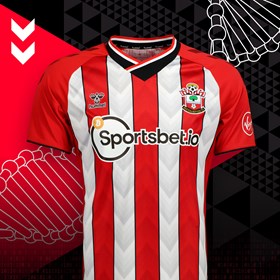 Our latest acquisitions of the brands Newline and HALO have in each of their segments seen a very strong start, and we are very happy with these additions to our family. Newline is seeing some early but positive results in the international markets of running and bike apparel, and HALO is in sports fashion becoming a strong growing and established player within this field in our home market.
In terms of distribution, we see a shift towards more digital and online driven sales, and to add to our direct-to-consumer approach, we are accelerating the roll-out of our own retail stores. Retail has predominately been a business model we have explored in Turkey and the Middle East but by the end of this year, we expect to have 12 hummel mono-brand retail stores in Denmark. A concept we expect to further expand into other countries in Northern Europe.
Our wholesale business to Key Accounts have also seen a strong momentum in 2021 as we are entering new and bigger arrangements with global Key Accounts, and that will also have a positive impact on our order book going forward. This is a strong signal of our brand becoming more and more relevant in the eyes of our customers and our consumers.

I would therefore like to thank the hummel team across product, marketing, operations, sales and group functions, not only for steering us safely through the pandemic, but also setting even higher standards enabling us to maintain and even increase our targets, hopes and beliefs for the future.

I wish you all a good summer.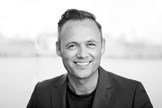 Allan Vad Nielsen
CEO, hummel

THORCO PROJECTS has "wind in its sails" and looks forward to what the rest of 2021 may bring. 

At the beginning of 2021, Hartmann acquired Gotek-Litar, a leading retail and transport egg packaging manufacturer in Russia. Read the executive statement from CEO, Torben Rosenkrantz-Theil here.

Despite the continuous challenges with COVID-19, we have stayed on track from our intentions which I wrote about in the THORNICO newsletter from late last year - Read the executive statement from CEO, Jørn Frandsen here.