OVODAN elaborating on year to date
We are almost halfway through 2021, and it is time to take a step back and elaborate with a clear perspective of this year to date. AND now is the time to consider how we can position OVODAN for the times to come.

On entering 2021, I think we had all hoped that the COVID-19 pandemic would be over or at least within a few months… We, I am sure, believed our personal and business lives would resume and return to normal. However, and although we are grateful that we have seen some significant improvements in most regions globally, we also need to accept that this virus will influence our lives for a long time to come – most likely years.
As human beings, we are resilient and quick at adapting to life-changing situations, and we will manage this current situation whatever it throws at us….
For sure life is coming back to a new normal, and we will continue to learn to manoeuvre and live within the turmoil that COVID-19 may occasionally cause us in the future.
Most raw material prices have increased significantly during 2021, both feed prices and egg prices in turn. When feed prices go through the roof, it immediately has a huge impact on costs prices for those farmers that have not secured their feed prices and quantities.
Step by step, these price increases will be adopted and accepted all the way through the supply chain - from the egg producers, egg processors, food manufacturers, supermarkets and finally – the end consumers. This is not an easy process, far from, but at the end of the day it boils down to a simple supply/demand situation. Inevitably the huge impact of the raw material prices means that not every participant will make it through the final line - an elimination/endurance race has started.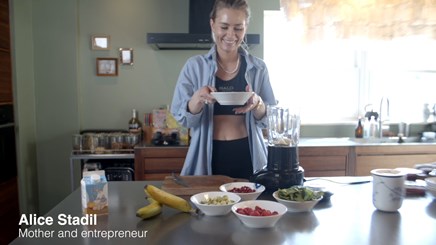 Our OVODAN sites in China continue to do well. China these days seem to be in full control of the virus with most of the restrictions now lifted. Market demand is good, and for most of our domestic customers we have seen a quite impressive two-digit increase in demand compared to 2019, where COVID-19 was yet to come.
This year, we are also proud to have launched our range of liquid egg packed in small packaging for supermarkets and various digital sales platforms; one of more initiatives to which will transform OVODAN China from a pure ingredient producer to a high value branded product supplier too.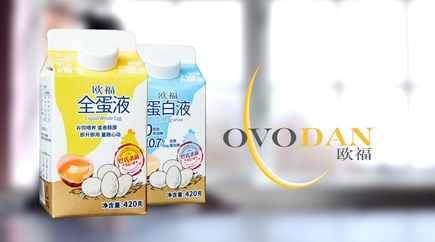 For the European OVODAN sites, the first half of this year has been greatly challenged by the various lockdowns across Europe. This in turn has had a significant impact on sales to the food service market. Although OVODAN Europe has shown a better-than-budgeted-sales-figure, this had been primarily for regions outside Europe. Here, we have also seen several new customers and new projects won, however this cannot fully compensate for the lack of sales in Europe.
Having said this, we can now observe several firm signs of Europe opening up again and with this comes a significant uplift of orders and enquiries.
Although the global outlook is still blurry, the entire OVODAN Egg Group face the second half of 2021 with renewed confidence. We will continue to do our utmost to manage the situation and bring value to our stakeholders.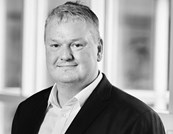 Henrik Pedersen,
CEO, OVODAN

THORCO PROJECTS has "wind in its sails" and looks forward to what the rest of 2021 may bring. 

At the beginning of 2021, Hartmann acquired Gotek-Litar, a leading retail and transport egg packaging manufacturer in Russia. Read the executive statement from CEO, Torben Rosenkrantz-Theil here.

After a long period of time with severe COVID-19 impact in the sports business, hummel looks at 2021 and beyond with a very positive mindset. Read the executive statement from CEO, Allan Vad Nielsen here.