hummel acquires Danish kids brand
From the 1st of January 2022, hummel will acquire the Danish kids fashion brand Sometime Soon, which within just a few years has established itself as an important player on the international kids fashion scene.
Sometime Soon was established in 2015 by Jacob and Cathrine Høilund, who spotted a gap in the market for streetwear-inspired fashion for boys in the age of 0-14 years with a focus on quality and trend-driven design. A design value that is also fundamental for hummel KIDS.

The acquisition of Sometime Soon will not only strengthen hummel KIDS, but it will also compliment one of hummel's core values with a focus on designing quality clothing for active and playful kids.  
Cathrine Høilund, who continues as Creative Lead at Sometime Soon, says:
"I see hummel as the only and absolutely right match to take Sometime Soon to the next level, and I look forward to work with all the many exciting opportunities that we see together."
Jacob Høilund adds:
"I am proud of what Cathrine and I have achieved with Sometime Soon, and I can now calmly pass the torch to hummel to seek new adventures. In collaboration with Cathrine, I am sure that they will build convincingly on the foundation that we have established together for the brand."

hummel will take over all activities in Sometime Soon from January 2022 and will, in collaboration with the current owners, secure sales for Spring / Summer 2022. In the new, strong collaboration, it is expected to grow and scale the brand through hummel's existing platforms on Online, Retail & Wholesale.

Allan Vad Nielsen, CEO of hummel, is excited about the new acquisition, and he sees Sometime Soon as one of the most interesting kids fashion brands on the international scene with a unique look and DNA.
Allan Vad Nielsen says:
"We have great respect for the work that has been done with the brand so far, and we only want to strengthen the direction that has been set and scale it further internationally. With the recent acquisitions of Newline & HALO, we have shown that we are able to grow brands through our platforms and at the same time strengthen their brand position in the market. We will do the same with Sometime Soon, where we see great potential and perfect synergy with our other business."


Read the official press release here

 Visit hummel and Sometime Soon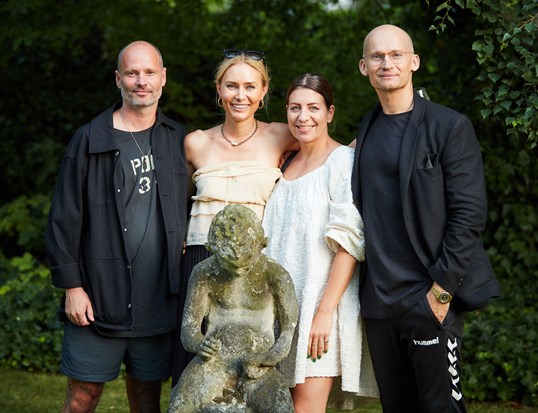 Our CEO and owner, Christian Stadil, has been appointed Honorary Consul of Bhutan. Read his statement here...

It is with great excitement that we today post our 2021 annual results for the entire THORNICO Group. Watch the video announcement presented by our CEO and owner, Christian Stadil. And read the official press release.

Company Karma is in our THORNICO DNA, and that's why we are proud to share hummel's new Karma Project LET'S PLAY AN EQUAL GAME.