HUMMEL x HAND
Everyone should have the right to play on a real handball court!

We are proud to share this new karma campaign produced by hummel, supporting the non-profit organisation HAND (Handball For A New Destiny).
Under the headline, "FIGHTS THAT MATTER" hummel has decided to donate 1% of their online turnover in December to the HAND organisation, with the aim to establish new handball courts for vulnerable girls all across Sierra Leone. Today, there's only one single handball court in Sierra Leone - but with this campaign, hummel can hopefully help change this fact!
Allan Vad Nielsen, hummel CEO said:
"With our mission of changing the world through sport, we're extremely proud to become a part of this project. Focusing on girls right to do sport and with the aim of creating a handball community where the girls can stand up for themselves and be stronger together, the HAND project fits perfect to the hummel brand.
There's no doubt that what the girls are playing on now is dangerous to their health, and we're looking very much forward to help create new hope and new opportunities for them to be safe."    
In 2019 the project of HAND was officially created with the aim of advocating and working for the inclusion of girls in handball activities. HAND teaches girls about the rules of the game, gives out handball equipment and lastly establishes handball clubs where the girls meet regularly and are informally educated in democratic principles and human rights.
The Project Manager for HAND and Olympic gold medalist Josephine Touray said:
"I can't even describe what it would mean to the girls, if they got the chance to play on a real handball court for the first time in their lives. It would mean that people respect their wish to play handball and that they're seen as a part of the community. Hopefully, we can make their dream come true together with hummel."
Read more about hummel's campaign here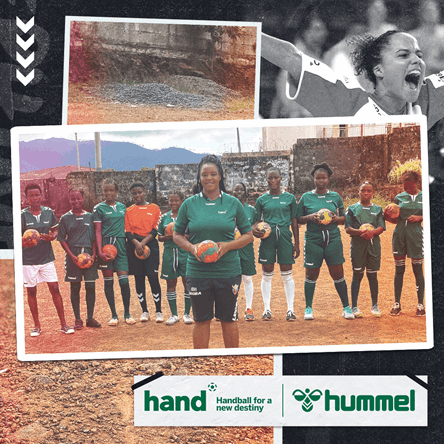 Meet this year's global award winners in our three THORNICO Award categories; Company Karma, Idea and Synergy.

Meet this year's MyKarma Project winner Ozge Sabuncu and learn more about her fantastic project, One Bag = One Hope.

When we build new production and logistics facilities within our group, we need to consider the green transition in the process. Read more about our investments in i.a. solar energy, here.