Update from Annie and her MyKarma Project
In THORNICO, we are proud of having colleagues who take action and make a difference around the world. Our mantra of 'doing good while doing business' reflects our Company Karma Philosophy, and it is extremely inspiring when colleagues also continues the good work in their private life.

Annie Frydensberg Pedersen, Sales Engineer at SANOVO TECHNOLOGY GROUP, is one of those colleagues. In 2018, Annie was rewarded our MyKarma Project award for her commitment to the project: Homemade Teddy Bears for Kids in Emergency Rooms (in Danish, Skadestuebamsen). The goal of the project, in which Annie is still a part of, is to collect and donate homemade teddy bears (sewing, knitting, and crocheting) to emergency rooms in Denmark. The homemade teddy bears bring joy to the children in an otherwise difficult situation, and it makes a world of difference in how smooth a treatment can be carried out.
Today nearly three years have passed since Annie and her MyKarma Project won the grand price of DKK 25,000 and was celebrated at our THORNICO Event 2018. During this time, a lot has happened – among others a pandemic is still going on. However, even a pandemic cannot stop children getting injuries meaning that there is still a great need for projects likes this.
Therefore, it is with great pleasure to give a little update about Annie and the project – which has grown even larger during the past years.
Today 29 emergency rooms across Denmark are included in the project receiving homemade teddy bears from about 8,400 volunteers across Denmark.
Scaling up engagement with a competition
During 2020 there have been difficulties as everybody knows, and to try something new, the administrators of the group arranged some contests. Each month was introduced with a colour, and it was then up to the volunteers to sew, knit or crochet teddy bears mainly in that colour. At the end of the months, a winner was announced, who received a price once the teddy bears were delivered.
"It has been a great success, and it continues in 2021. So far, I have managed to make at least one teddy bear for each of the colour-months. Maybe you can guess which colours were to be used by looking at the picture?" Annie Frydensberg Pedersen says.
Annie continues her outstanding work for the Project
Annie has been a part of the project right from the beginning in 2016, and she is still an active member because it is such a great project affecting so many kids and their parents.
Annie Frydensberg Pedersen states:
"A funny story is that I received a message from my sister a couple of months ago, where she thanked me for being part of that great project – my oldest niece got hurt at home, and she received a teddy bear for herself and her little sister, which saved the day. And an experience like that makes me want to continue even more."
Annie and her project are an excellent example that a MyKarma Project can be big or small, and everything in between. It can involve one person or thousands of people, your local community or maybe even the planet. In THORNICO, we are very proud of having colleagues like Annie, who take action and make a difference wherever they are located – and we are looking forward following Annie and the volunteers continuing their great work with the project: Homemade Teddy Bears for Kids in Emergency Rooms.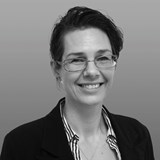 Annie Frydensberg Pedersen, Sales Engineer
SANOVO TECHNOLOGY GROUP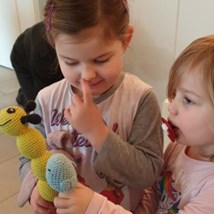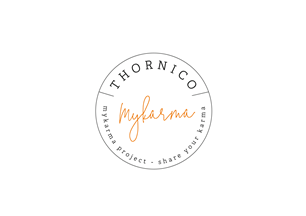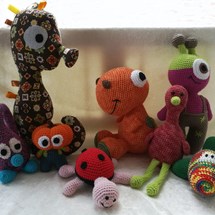 Meet this year's global award winners in our three THORNICO Award categories; Company Karma, Idea and Synergy.

Meet this year's MyKarma Project winner Ozge Sabuncu and learn more about her fantastic project, One Bag = One Hope.

When we build new production and logistics facilities within our group, we need to consider the green transition in the process. Read more about our investments in i.a. solar energy, here.