Update from MyKarma Project winner 2019
Our mantra of doing good while doing business, reflects our Company Karma Philosophy - and having colleagues who take our philosophy to heart and continues the work in their private life is inspiring.

In THORNICO, we are proud of having colleagues who take action and make a difference around the world.
Luca Campodonico, Owner's Representative of THORCO PROJECTS in Italy, is one of those people. That is why the winner of the MyKarma Project 2019 was Luca and his project: PLASTIC FREE BEACH. Luca is organising beach clean-ups with other volunteers in his hometown Chiavari, Italy. At the THORNICO Event 2019 Luca was awarded DKK 25,000 as well as t-shirts and equipment for his team. In just one day, the team collected 112 kg of plastic from the beach – quite impressive (but also a bit scary) if you ask us!
Below you can read the latest news from Luca and his project since he was appointed as the MyKarma Project winner and celebrated at last year's THORNICO Event.
COVID-19 has been an X-factor
2020 has so far been quite a challenging year for everybody. Before this worldwide pandemic/virus took place, Luca and his team managed to perform a couple of intensive beach clean-ups on the coast of Chiavari and Lavagna in Italy.
Working together with another group called 'The Balck Bag', we managed to collect something around 1 ton of garbage (quite an improvement from the 120 kg of last year). - Luca Campodonico
This amount of plastic from the beaches was collected in just two events, which took place respectively on the 9th and 22nd of February 2020.
Many more beach clean-ups were supposed to be carried out during spring, which is, according to Luca, the best period for beach clean-ups - just before the summer kicks in.
Unfortunately, we all know how it went with COVID-19, blocking us at home for about three months. Especially Italy, where Luca lives, and the project is located, has been one of the most affected countries.
About a week ago, the local authorities in Italy finally decided to lift the ban on group activities outdoor, of course, conditional on everyone keeps a social distance and wear protective masks. Luca and his team really hope this will not be taken back, but it will depend on whether a second wave of the CORONA virus kicks in during the next month. 
Continues collaboration with 'The Black Bag'
Back to the topic and with a positive mindset, Luca and his team are planning to deal with the plastic problem most efficiently given the circumstances. Luca has kept contact with 'The Black Bag' clean-up team and other volunteers, and together they are planning more events for the next months.
We all agreed that for best results, we should be taking action just after rough sea days, which happens quite often around end September or at the beginning of October, but during the whole wintertime as well. - Luca Campodonico
According to Luca, that is in fact, the time when beaches get mostly covered in plastic and waste in general, making it easier for Luca and his team to identify what doesn't belong and then removing it before it finds its way back into the ocean.
New ideas and initiatives
During summer, when people were at the beach, Luca and his team did some 'underwater' clean-ups during snorkelling activities, and sadly some masks and gloves (COVID delicacy) started showing up on the waste list…
It is still just an idea, but Luca is now evaluating the possibility to get in touch with some scuba diving experts, which he has seen operating around the area, for some waste pick up at the bottom of the sea nearby.
Luca Campodonico, founder of PLASTIC FREE BEACH, explains:
"What we see is for sure that a lot can still be done, and we'll do our best to accomplish future targets. I can only be extremely grateful toward the THORNICO family for supporting and believing in this project. It's amazing to see how many people from different ages started coming down the beach sharing the same values of respect and responsibility for our environment.
I must admit that, at the very beginning, I was somehow disenchanted about the real impact of my/everyone efforts, but recently, I started believing that: even what may appear as just a 'small drop in the ocean'... can really make a difference sometimes. From my side, I definitely promise that I will keep spreading good karma through my actions because, at all levels, there is no greater satisfaction than feeling you're doing the right thing protecting what you love."
Luca Campodonico and his project, PLASTIC FREE BEACH, is an excellent example that a MyKarma Project can be big or small, and everything in between. It can involve one person or thousands of people, your local community or maybe even the planet. In THORNICO, we are very proud of having colleagues like Luca, who take action and make a difference whenever they are located – and we are looking forward following Luca and his team continue their great work.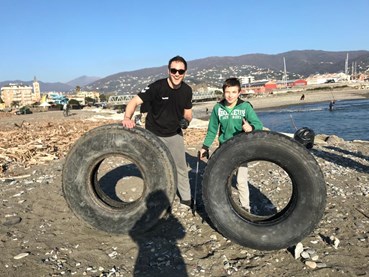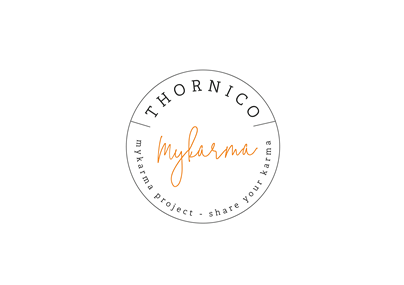 Our CEO and owner, Christian Stadil, has been appointed Honorary Consul of Bhutan. Read his statement here...

It is with great excitement that we today post our 2021 annual results for the entire THORNICO Group. Watch the video announcement presented by our CEO and owner, Christian Stadil. And read the official press release.

Company Karma is in our THORNICO DNA, and that's why we are proud to share hummel's new Karma Project LET'S PLAY AN EQUAL GAME.